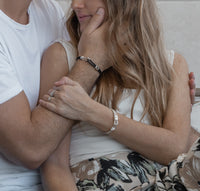 LEGAMI MEANS BONDS
Bonds between people inspire us, which is why all our jewelry is set with the strongest substance known to men... an uncut or polished diamond.

All our 925 STERLING SILVER / 14K GOLD jewelry is handmade with love and care in the US 🇺🇸

Make your unbreakable bonds visible with Legami 🖤
Legami is handmade with love and care
WHAT'S AN UNCUT DIAMOND?
Natural uncut diamonds are diamonds in their genuine organic state, as they were removed from the depths of the earth and prior to undergoing any polishing process.
Their organic appearance creates a harmony between their natural look and their variety of colors, ranging from yellow through green to brown and even black.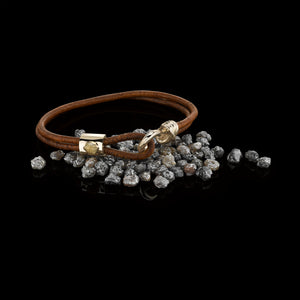 EMBRACE MOTHER NATURE
In a diamond, carbon atoms connect so strongly, it is the most unbreakable material known to man.
Legami preserves each rock untouched and uncut to give you glorious jewels of affection that stay authentic and one-of-a-kind.
All Legami diamonds are responsibly sourced and have a Kimberley certificate. The diamonds are hand-picked and individually inspected before mounted in their purest form to retain their desirability and beauty, resilience and rarity.
This is exactly what I was looking for - cool, unique and one-of-a-kind diamond jewelry that makes my personal bond special.

Dana Morales, FL
Everyone keeps asking me about my uncut diamond bracelet. 

Looks cool with both my casual and work outfits.

Jim Mclaren, AZ
I love it that I have a way to share my bond with my husband.

Lina Franklin, NY

Registered Trademark
Legami® and Legami Unbreakable Bond® are registered trademarks in the USA

Ethics Assurance

All Legami diamonds are responsibly sourced and have a Kimberley certificate.

Customer Care
We take pride in addressing our customers' needs and make sure they love their purchase.

Safe Checkout
Pay with the world's most popular and secure payment methods.

Quality & Sustainability
We use top quality materials for our handmade jewelry designs.